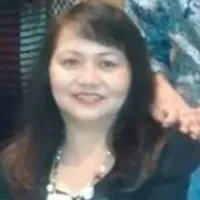 Maria Theresa de Leon-Tallman, M.D., F.A.A.P (retiring 9-30-2022)
I was born and raised in the Philippines. There I completed my undergraduate education, medical degree, and training in pediatrics. I have a special interest in pulmonary medicine and spent a year at the Royal Children's Hospital in Melbourne, Australia, completing a fellowship in Thoracic Medicine.
I moved to the United States in 1992 and undertook further pediatric residency training at the University of Medicine and Dentistry in Newark, New Jersey. I completed my training at the University of Nevada School of Medicine in Las Vegas. I am Board Certified in Pediatrics.
I had the privilege of working with several group practices in Las Vegas, Nevada. I came to the Bay Area and joined North Bay Pediatrics in July 2006. I love taking care of children, enjoy working alongside parents, and establishing relationships with new families. I am looking forward to meeting you and participating in the care of your child's well-being.
---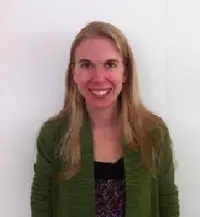 Jennifer Hanson, M.D., F.A.A.P (transferring to a neurodevelopment clinic 3/31/2023)
Hello! I'm Dr. Jennifer Hanson and I am excited to join the North Bay Pediatric family. I am originally from Martinez, and I graduated from UC Berkeley with a degree in Molecular and Cellular Biology. I then did medical research at UC San Francisco before attending medical school at Drexel University in Philadelphia. I returned to California to do my Pediatric Residency at UC Irvine, and then worked in a private practice in Southern California before returning to the Bay Area. I am Board Certified in Pediatrics and I am a fellow of The American Academy of Pediatrics.
Although I love working with children of all ages, I am especially drawn to first time parents and helping them adjust during the newborn period. I am an advocate for breastfeeding, and am comfortable assisting you with this. I enjoy working with young parents and transitioning them from newborns to toddlerhood and into adolescence. I believe my role as a physician is to empower parents when caring for their children. As a parent, I want you to feel successful and confident. I enjoy teaching about the science of medicine, so you can best care for your children.
I am married to my college sweetheart, and we have two young children. I spend most of my spare time playing with my children and enjoying time with my husband. We are active in our church and children's schools. I enjoy needle work of various types, going to the theater, and exploring the Bay Area.
---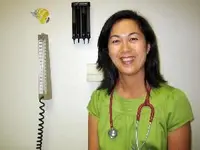 Sophie A. Lay, M.D.
Hello! I'm Dr. Sophie Lay. I joined North Bay Pediatrics in 1999 and since have built an ever growing, loyal practice. I take great joy in being part of my patients' growth and development.
I graduated with a Bachelor's degree in Biology from the University of California, Irvine. My medical studies were done at Hahnemann University in Philadelphia where I received my M.D. degree in 1996. I completed my pediatric residency training at Children's Hospital in Oakland.
I am happily married and have three very active boys!
---
Shanee Martin, M.D., F.A.A.P. (retired 6/2021)
I completed my medical degree at the University of London,U.K., followed by a pediatric residency program at USC Medical Center in Los Angeles in 1985.
I joined NBP in 1985 immediately after its' inception and have been an integral part of its' development since then. I have always strived to provide quality medical care without forgetting the people behind the patient. Pediatrics is a partnership between physician and family. Each patient and their family is unique, and my responsibility is to find a way to connect to them. I truly enjoy following each family from their first anxious moments with their newborn, their stubborn toddler, eager kindergartener, sassy middle schooler, roller coaster teen to the confident young adults poised to take on college and the rest of the world. It has also been especially rewarding to see some of those children return as adults, with their own children, knowing that we already have an established level of trust and understanding.
In my spare time, I like to travel with my husband, hiking, sewing, making ceramics and gardening. I also love being grandma to my beautiful granddaughters.
---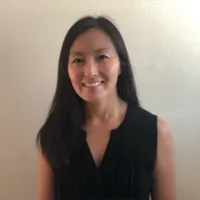 June Tanaka, M.D., F.A.A.P
Hello, my name is Dr. June Tanaka. I graduated Magna Cum Laude, Phi Beta Kappa, with a B.A. in child study/premedical studies from Tufts University in Boston. I was a research assistant at the National Institute of Health in Maryland prior to completing my education at Tufts University School of Medicine. I was a Pediatric Resident at Children's Hospital Oakland. I am certified by the American Board of Pediatrics and a Fellow of the American Academy of Pediatrics. I am on the Active Staff of Valley Medical Center in Pleasanton, CA.
I enjoy a challenge, being outdoors, and spending time with my three children. I speak both English and Japanese.
---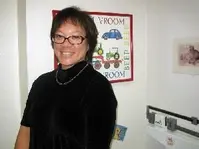 Margaret M. Wang, D.O., F.A.A.P. (retired 3-31-23)
I grew up in the Central Valley of California, attended college in the Bay Area, and graduated from the College of Osteopathic Medicine of the Pacific in Southern California. I did one year of internship in Michigan, then returned to California for my pediatric residency at Valley Medical Center in Fresno, California. I am Board Certified in pediatrics, and I have been working at North Bay Pediatrics since November 2001.
As an osteopath, my emphasis is on prevention and addressing all aspects of a child's health to optimize growth and development. I have been job sharing with Dr. Stephanie Toy, which allows me time to enjoy my husband and son, and the occasional motorcycle ride!